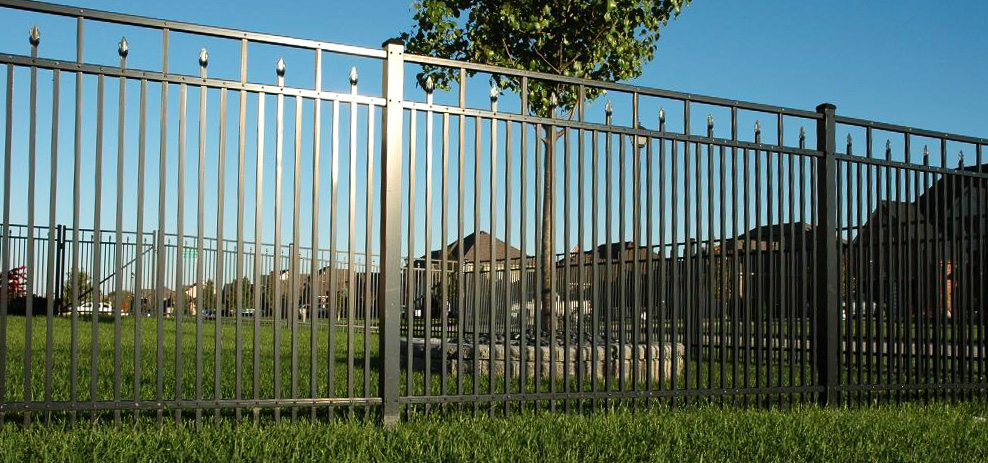 Aluminium ornamental fence is one of the most preferred choices for residential and commercial properties. They are strong enough to withstand bad weather conditions and are really budget friendly.
There is usually no hassle of maintenance as the fencing is mostly galvanized or has vinyl coating.
One of the most durable fencings, it has all the perks of iron fencing minus the repair and maintenance that comes with the iron fences due to corrosion.
Moisture:
The aluminium fencing is not susceptible to moisture related damage caused by rain, ice, or snow. Being  a non-ferric metal, it is not prone to rusting. Unlike iron fence, aluminium never oxidises, and therefore, is safe from the corrosion.
Durability:

The durability of the fencing is really high and aluminum fencing has lifespan

of decades. Due to its resistance to resist corrosion, this fencing sustains through the worst of weather. Its strength allows it to bear the brunt of snow and hailstorms.
The less strong elements such as wood can be easily blown away or damaged. But aluminium fencing lets the snow and wind pass right through it, without getting knocked over.
The maintenance of fencing can be quite a costly affair and with fencing done in a large area, the chances of the repair works are high. But with aluminium fencing, you need not worry about that. It requires minimum maintenance. All it requires is an occasional cleaning that you can manage with a water hose.
Aesthetics:
The aluminium fencing can be installed in numerous designs and many different looks can be created through countless design and styles and different colors. The fencing manufacturer can create custom designs that can compliment your landscape. The old age look of fencing is the style that never goes away.
Budget Friendly: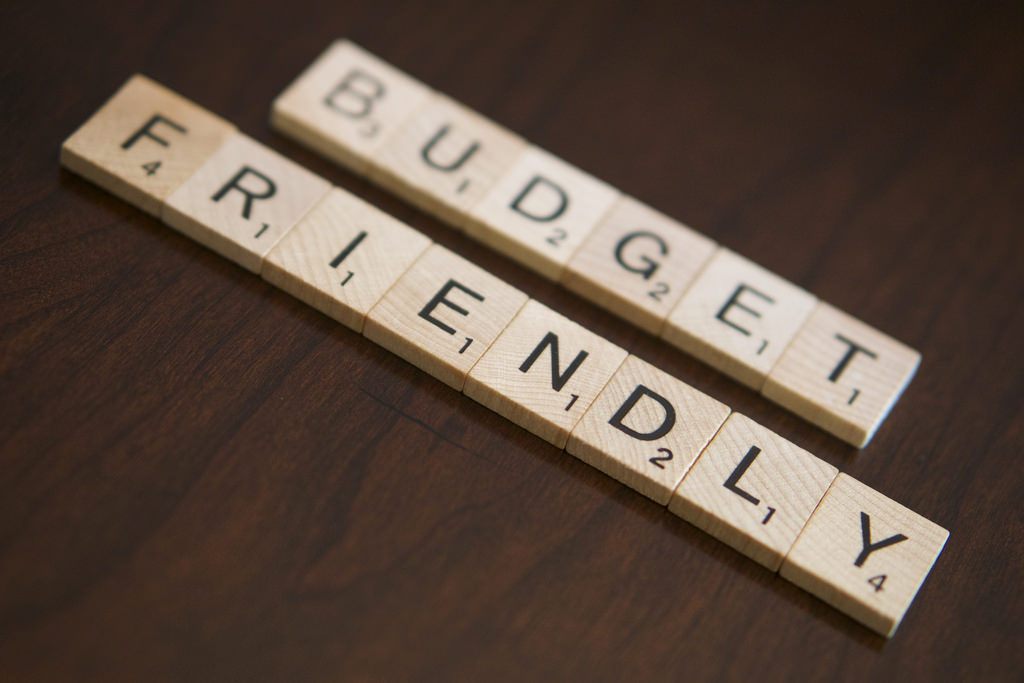 The aluminium fencing is budget friendly and doesn't dent your pocket like wrought iron or wood fencing.
And the benefits of aluminum fencing are many, one of them being low maintenance. So in the long run, this fencing is an investment and total value for money.
Easy Installation: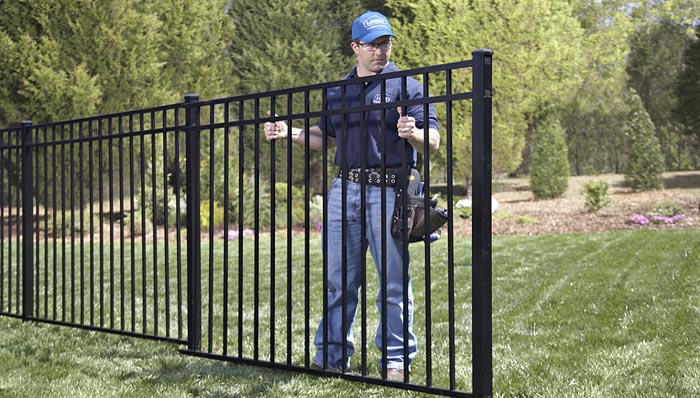 It is relatively easy to install this fencing and can be done in a quick manner.
All that is required is quick measurement of the area and the installation company can come and install the fencing efficiently.
Hiring The Fencing Company:
Choose a fencing company with lots of references and positive reviews. The fencing can enhance the grace of your place. Research your installer so that fencing is installed properly and that the fencing contractor offers a written guarantee for the work. Make sure that the contractor has a good experience in this industry and they have a good portfolio to showcase along with the ratings of the clients. Make sure to check the website of the fencing contractor and see if they are licensed to do this work. Also, ensure they have insurance and are bonded.
All these wonderful features make aluminium an ideal choice for fencing in both residential and commercial properties.