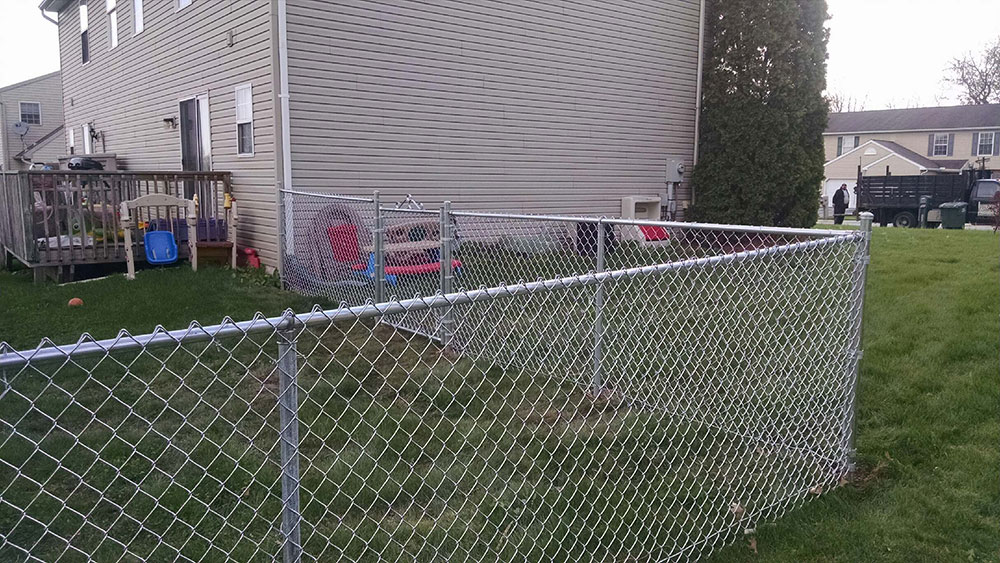 Galvanized chain link fence is one of the most commonly used fencing type in different commercial and residential properties. The reason behind its popularity is its versatility and less cost price. It can be availed in different color combinations and sizes.
The framework, gates, fittings are available in varied weights and can be additionally strengthened with aluminum coating. For the strength, the diameter of the gauge is taken into account. It is basically used for properties that need to be secured. It is really secure and durable.
The appearance of the chain link fence can be changed by painting it over or the galvanization done is a coating of aluminum which increased its aesthetics substantially. It is not only cost effective, but is also easy and quick to install. There are unique advantages that make chain link fences an attractive choice to install on one's property. Some of them are mentioned below:
BUDGET FRIENDLY:
Chain link fencing is an affordable choice. This aspect comes in handy when there is a large amount of area that needs to be secured. This type of fencing is very typically used in parks, commercial properties, sports fields, playgrounds and other big areas that need to be bordered and enclosed.
SAFETY:
The way fencing is created, it is easy to see who is going around your property. It allows sunlight to flow in and it offers enclosement without obstructing the view. You can contain children and pets and keep an eye on them along with keeping a watch on the other side of the fencing.
EASY AND FAST INSTALLATION:
Chain link fencing is easy  to install and transport because of its light weight. A good fencing installation company can set up the fencing in your property quickly. The ease of installation also makes it one of the most sought after fencing styles.
NEGLIGIBLE OR NO MAINTENANCE:
The galvanized chain link fencing is already coated in aluminum, so there is no requirement to paint it. They never require any kind of stain or paint. Just simple cleaning with a cloth or washing with water would do the trick. There is no fear of it getting tarnished with time.
RESILIENCE:
The most durable fencing, chain link fencing can take a beating and still hold on for years to come. The fence can withstand a lot of abuse including thunderstorms, snow, sunlights, hailstorms and other harsh weather conditions. They also are averse to any form of rusting or corrosion, which makes them one of the most durable choices in the fencing.
DIFFERENT APPEARANCES:
It is available in different styles. The color coated steel with varying thickness and height can put a different style. Some of the chain link fences can also have wooden posts and railing for unique designs.
SECURITY AGAINST OUTSIDERS:
You can be safe from thieves and burglars as the protective fencing can keep them out from your property securing the place in the way. The chain link fence keeps the intruders from coming and going as they please.